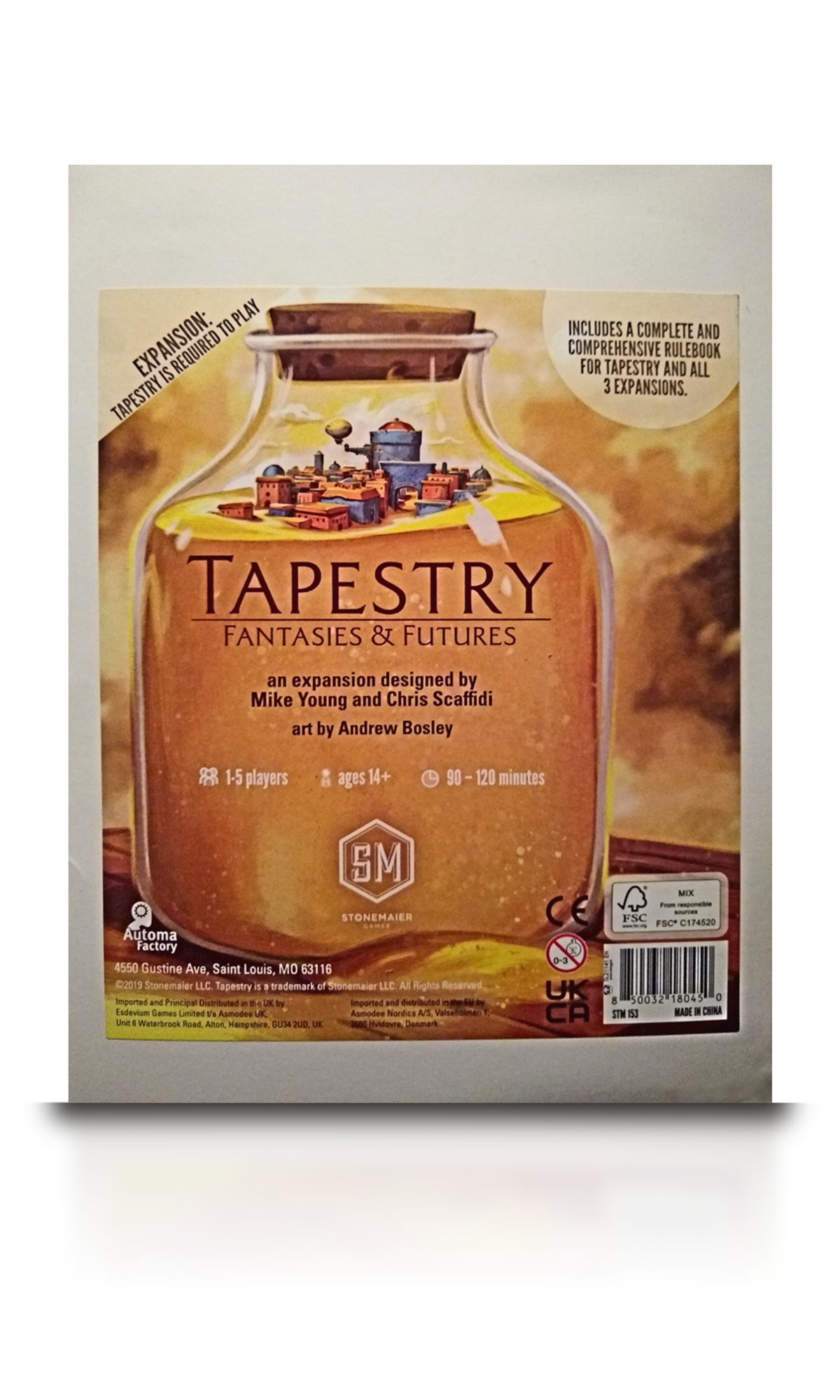 Fantasies and Futures
Design by Mike Young and Chris Scaffidi
Art by Andrew Bosley
Published by Stonemaier Games
---
A science-fiction/fantasy expansion for Tapestry
---
1-5 players / Ages 12+ / 90-120 minutes
---
---
Get monthly strategy tips for the new civs and cities…
In this expansion for Stonemaier's Tapestry, you accelerate your civilization's development by tapping into fantastic new powers provided by parallel universes intersecting our own. I'll release additional imagery of the game in lockstep with new reveals by Stonemaier over the coming weeks.
Fun fact: Each game of Tapestry is a possible history in a parallel reality. Which will you visit today?
Components
10 new civilizations
6 advanced capital city mats
38 new tapestry cards
12 new tech cards
Comprehensive rulebook that organizes all rules for the base game and expansions
Replacement cards for a few misprints in prior expansions
Publication Details
Stonemaier owns Tapestry and all its expansions, including Fantasies and Futures. All use of Stonemaier assets on this website is with permission. Stonemaier writes that preorders will begin in early March, with retail release a few months later.
Media