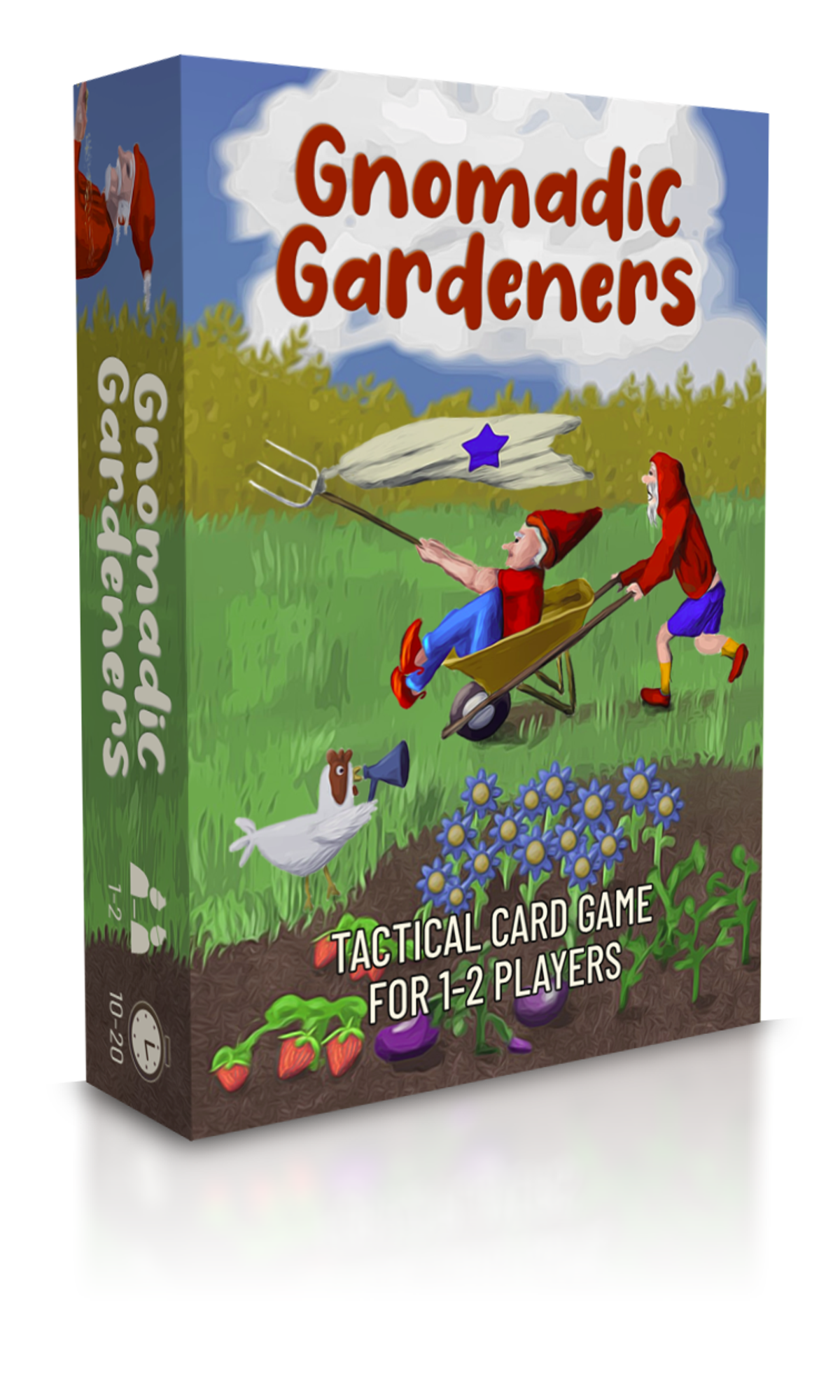 Gnomadic Gardeners
Design and art by Chris Scaffidi
---
Competitive, lightweight engine-builder of tactical card play
---
1-2 players / Ages 14+ / 10-20 minutes
---
---
Subscribe to our newsletter!
You are a head gardener at the community garden. You and your team of gnomes complete tasks to supply the local food bank. But free-spirited sprites frequently switch teams and help your opponent accumulate bliss (points) instead of you. You'll outsmart your opponent as you carefully deploy your gnomes, strategically recruit animal assistants, and win the game.
If you enjoy Star Realms and Happy Little Dinosaurs, then you'll probably enjoy the tactical challenge of Gnomadic Gardeners.
Components
36 cards, including 12 gnomes, 14 animal-tracker cards and 2 score-tracking cards
Rule booklet with scenarios
4 sliders for score-tracking cards
3 tokens for marking completed tasks
Release Details
The Kickstarter campaign for Gnomadic Gardeners ran from August 9-31, 2022. The Kickstarter edition is 3.38 oz and 3.6×2.6×0.91 inches. You can get a copy after I deliver to Kickstarter backers.
Quotes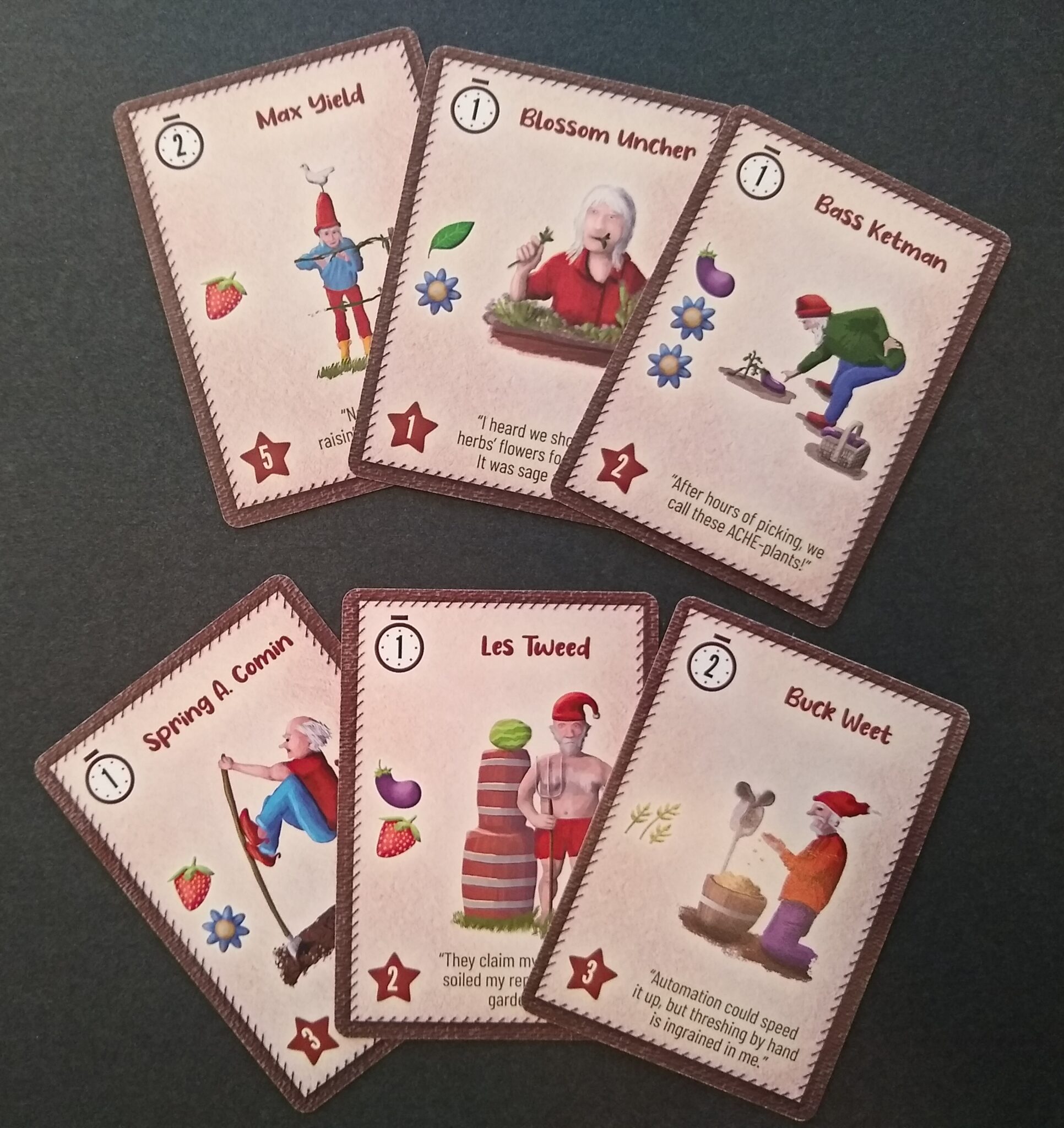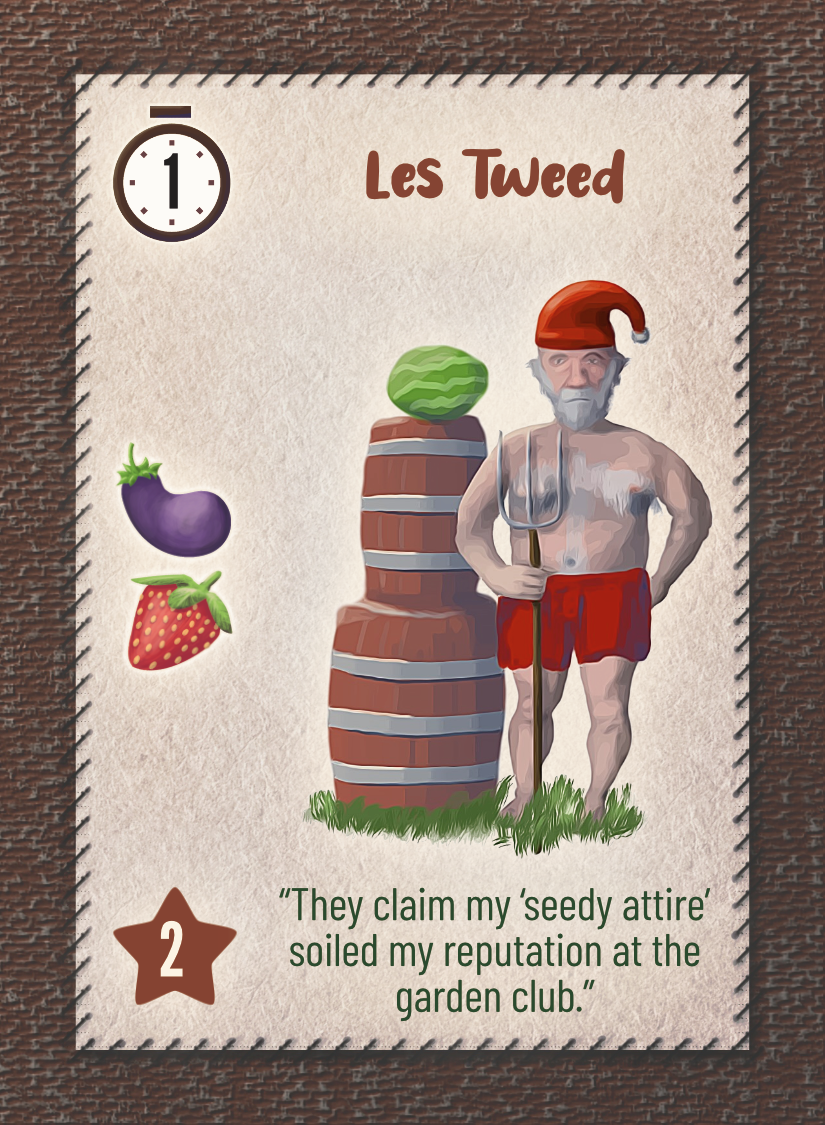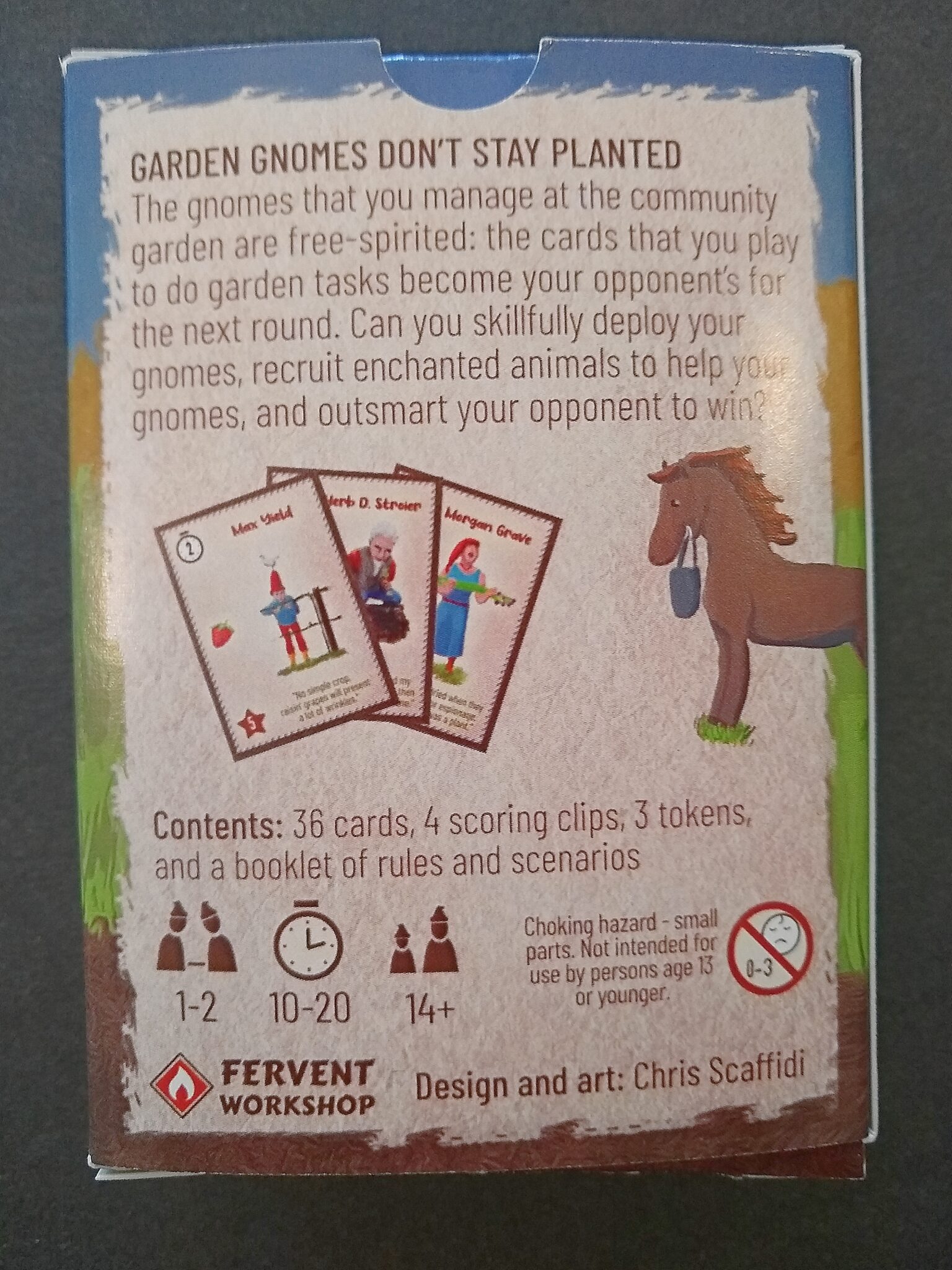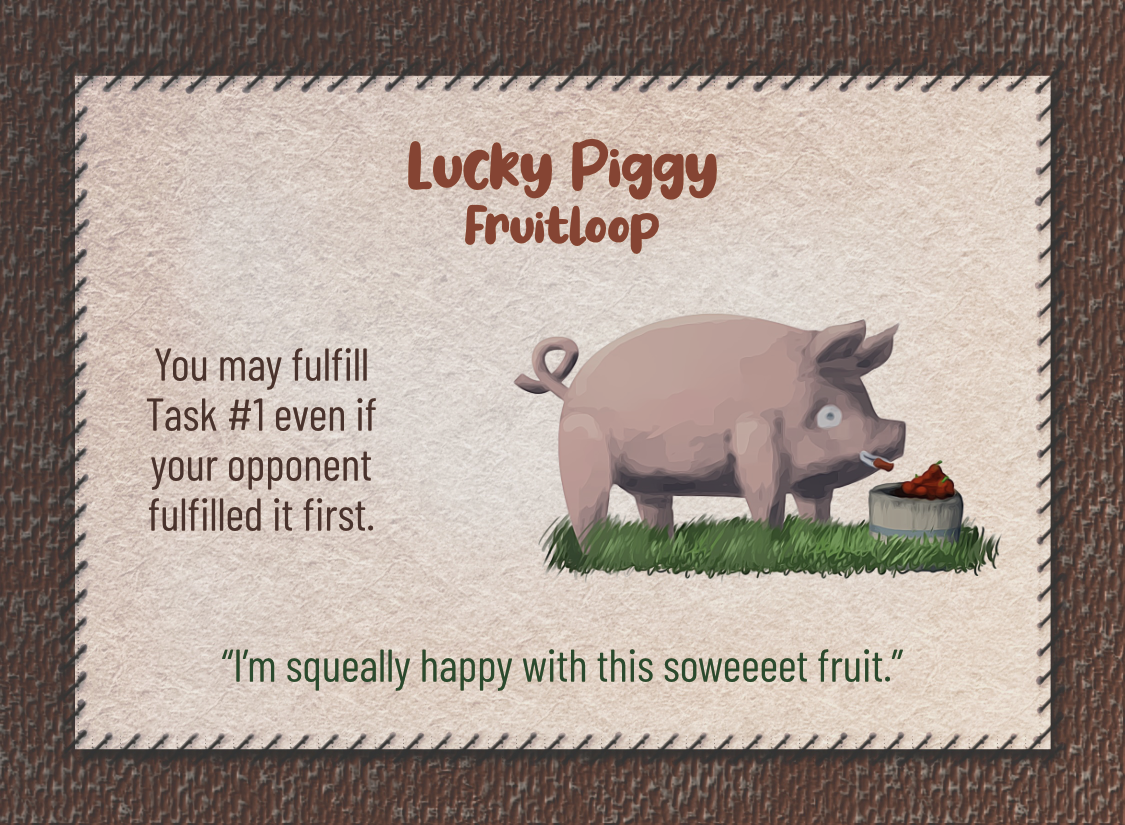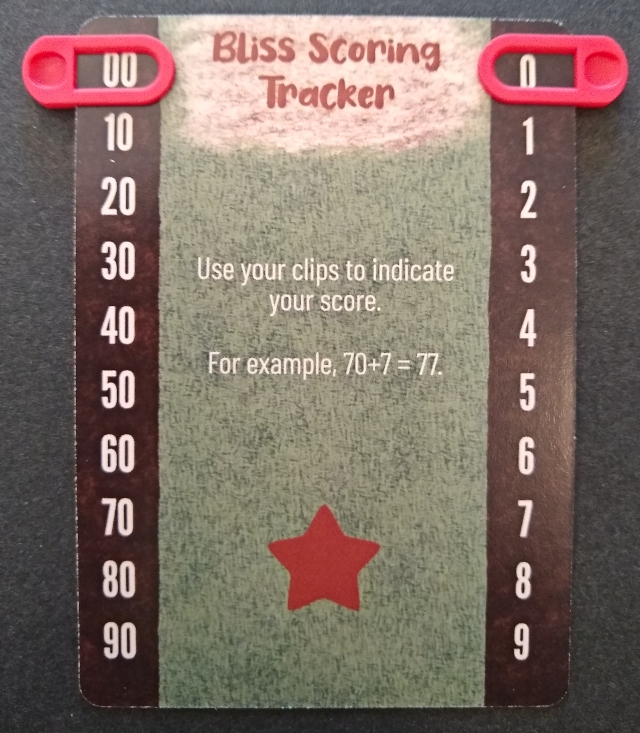 Prior to hitting stretch goals, the game had a tracker mat (below) instead of the animal-tracker and score-tracking cards (above).